Shenzhen International Jewelry Fair is known as a professional jewelry trade fair with large scale, high-grade, more buyer groups, great influence and high internationalization progress in mainland China. Although there is a little influence of Covid-19, 2021 Shenzhen International Jewelry Fair is still full of people and lively. Shenzhen International Jewelry Fair is a warm invitation full of opportunities for cooperation, a grand gathering of new and old friends and celebrities in the jewelry industry at home and abroad, a declaration of Chinese jewelry brands, and a major trading platform for jewelry information, culture, and commerce.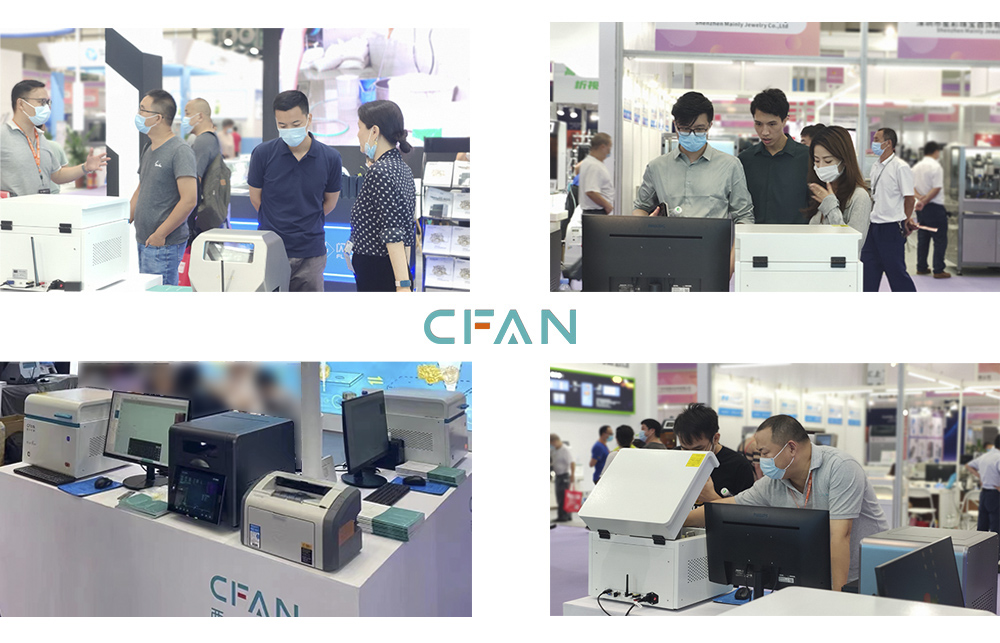 As a well-known domestic jewelry equipment manufacturer and a leader in the domestic precious metal testing industry, CFAN Instrument was invited to participate in the exhibition. CFAN Instrument has been established for more than ten years, and has high-quality non-destructive analysis solutions in the field of XRF non-destructive analysis of precious metals. In the future, CFAN is also looking forward to delivering more advanced and front-end non-destructive analysis technologies and solutions to the jewelry industry. CFAN has four booths this year, and its lineup is still strong. It is located at booths 53-56 in Hall 9F. The booth construction is low-key yet elegant, simple yet luxurious, showing a restrained but not ostentatious enterprise spirit of CFAN Instrument.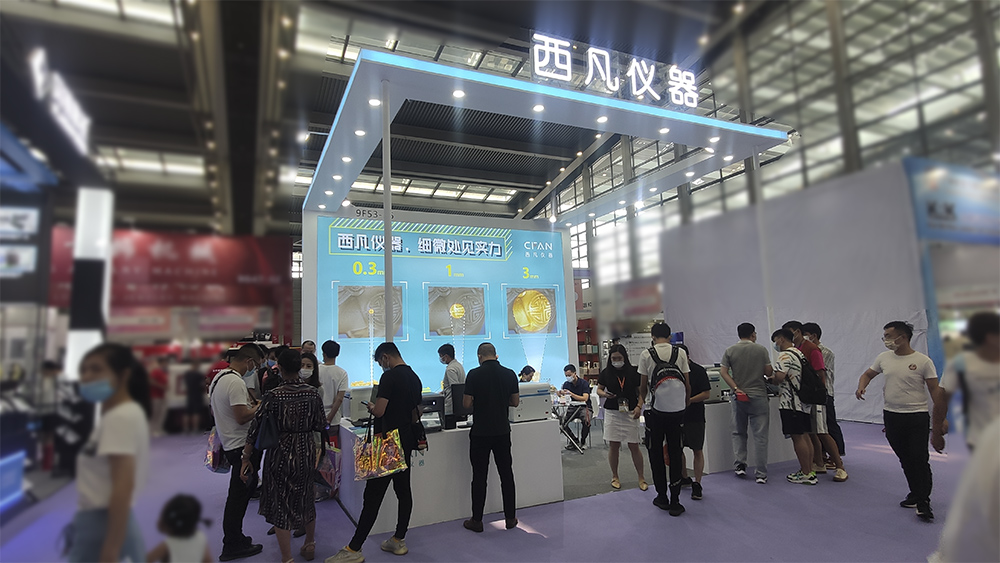 The exhibition showcases the latest precious metal detectors: XF-A5S and XF-A5Spro. XF-A5S is equipped with USA Si-Pin detector, XF-A5Spro adopts the most advanced USA customized Fast-SDD detector, both use FP software algorithm. Easily detect gold adulteration without standard samples, multiple precious metal purity analysis. XF-A5S can accurately identify 5G and 3D hard gold, tungsten-doped iridium-doped fake gold; XF-A5Spro is even better in function, and is also equipped with multi-collimator and multi-filter solutions.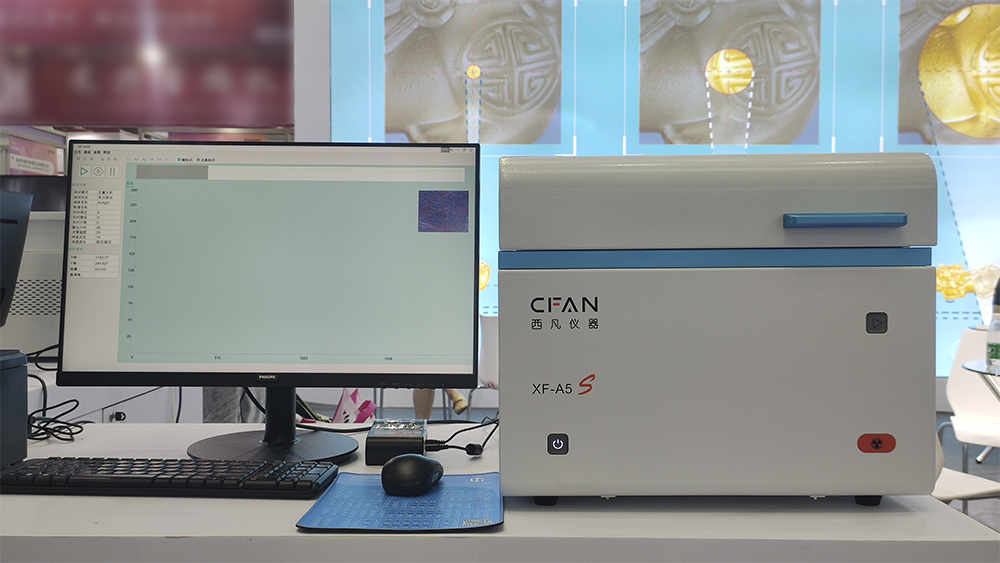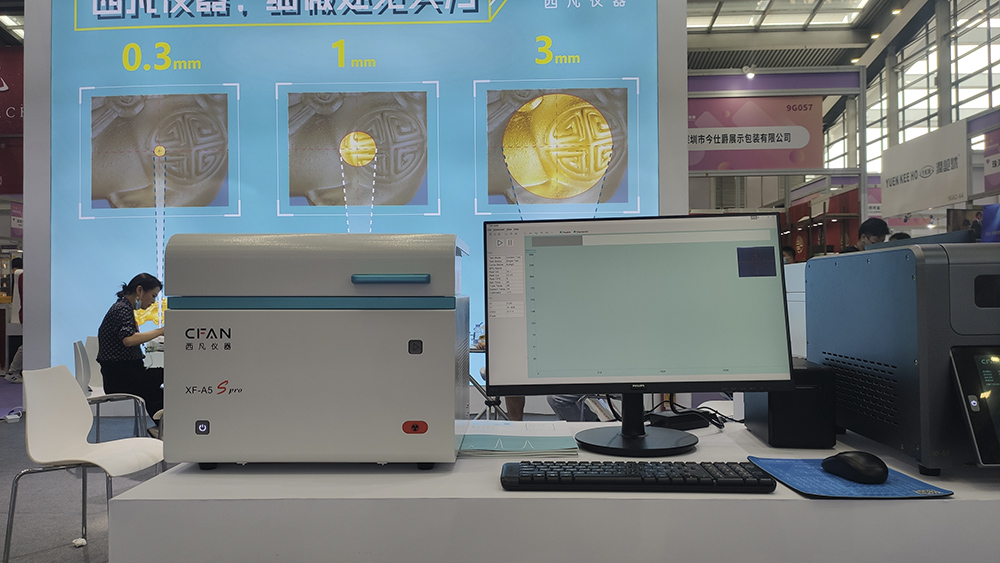 In this exhibition, CFAN prepared a lot of exquisite gifts, and there are also a number of signing discount activities. Welcome new and old friends to visit.