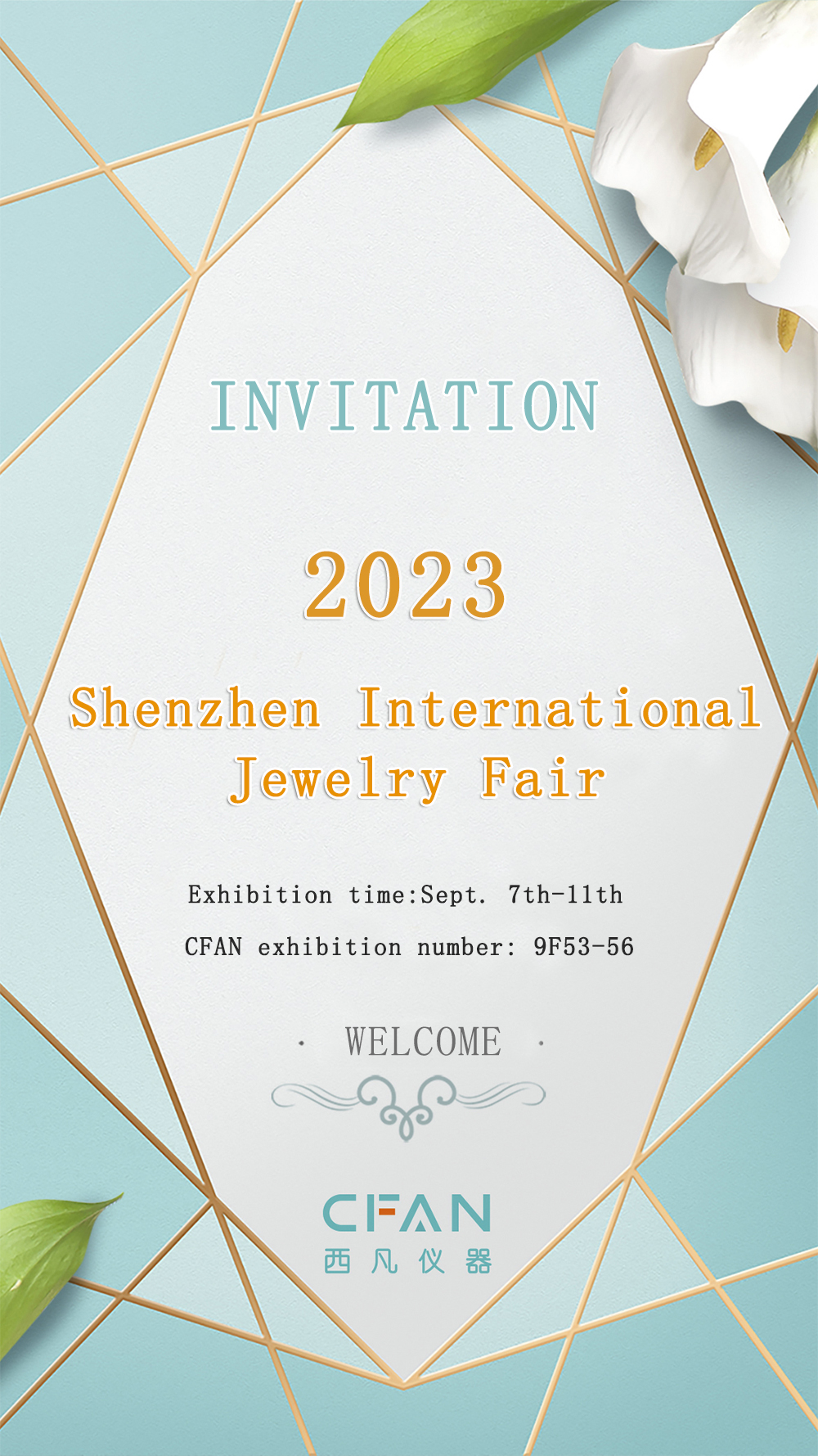 The Shenzhen International Jewelry Fair is a top-tier trade fair for the jewelry industry in mainland China. It boasts the largest scale, highest grade, and largest number of buyer groups, making it highly influential and international. This event is a vital platform for global jewelry information, culture, and trade, attracting thousands of visitors annually, with turnover and agreement orders reaching hundreds of millions.
Hall No. 9 at the Shenzhen International Jewelry Fair is a dedicated exhibition space focusing on global jewelry processing and manufacturing equipment. This move is unique among national professional jewelry exhibitions and serves as one of the highlights of the event.
As in previous years, CFAN Instrument, a well-known Chinese manufacturer of jewellery inspection equipment, was invited to participate in the exhibition.
For 17 years, CFAN has been dedicated to the field of precious metal inspection. We have developed advanced technologies such as vertical optical path, Smart FP algorithm, multi-collimator, and multi-filter automatic switching to provide high-precision testing solutions that meet the needs of diverse customers. These technologies have been used to test AU9999 jewelry, measure coating thickness, assess liquid concentration in electroforming cylinders, and examine powdered ores. CFAN is renowned for its professional quality, timely service, and attentive customer care. It has become the top sales leader in the industry, earning recognition from customers both at home and abroad.
At the exhibition, CFAN Instrument has prepared surprise gifts and signing preferential activities for new and old customers. Welcome to visit!
CFAN Instrument Exhibition Information
Venue: Hall 9
CFAN exhibition number: 9F53-56
Route Guidelines
Exhibition Address: Shenzhen Convention and Exhibition Center
MTR Station: Convention and Exhibition Center Station (Line 1 / Line 4)
Exhibition time
Sept. 7th-10th 09:30-17:30
Sept. 11th 09:30-16:00