In the increasingly competitive market, the key to the outstanding performance of CFAN Instrument lies in the stability and reliability of the product quality and the rapid response to customer needs. We focus on improving our quality capability, building a highly qualified and skilled production engineering team, introducing new intelligent production equipment, ensuring that every manufacturing step is strictly controlled, and creating a more excellent product quality for our customers.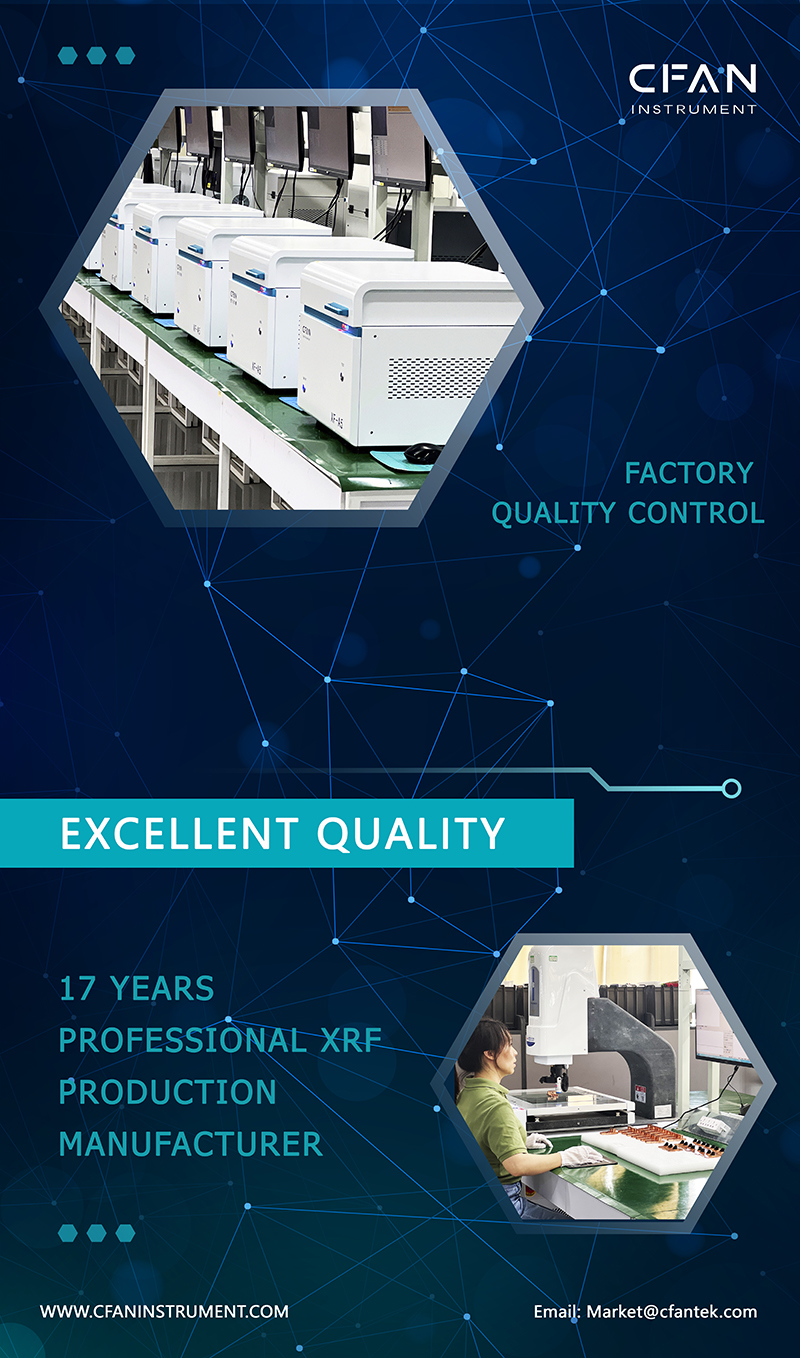 IQC (Incoming Quality Control):
Before the raw materials enter the production line, we conduct a number of indicators (e.g. appearance and size, integrity, functionality, etc.) testing, screening and evaluation, after layers of strict control, to ensure that only high-quality qualified raw materials are used, to stop the inflow of defective materials, to prevent the occurrence of product failures, defects and other problems at the source, effectively ensuring product stability and reliability.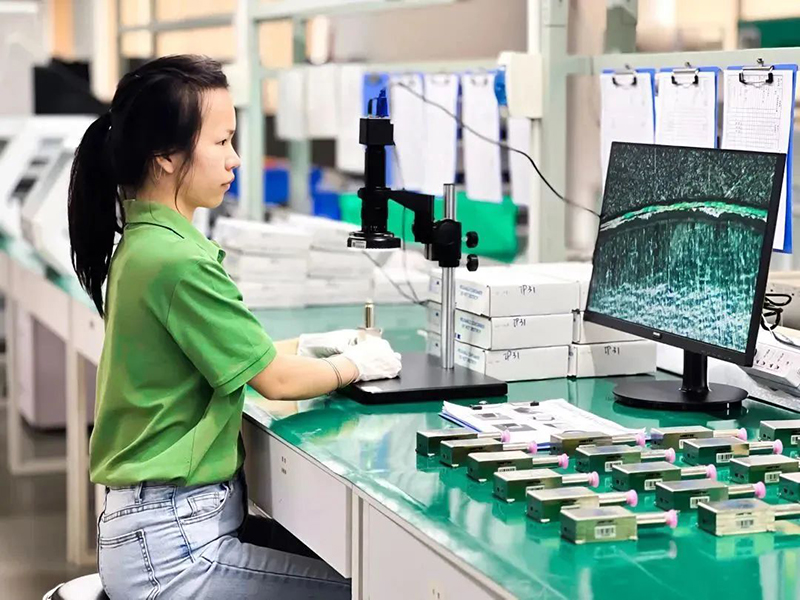 High magnification microscope inspection of the detector's beryllium window for scratches and tears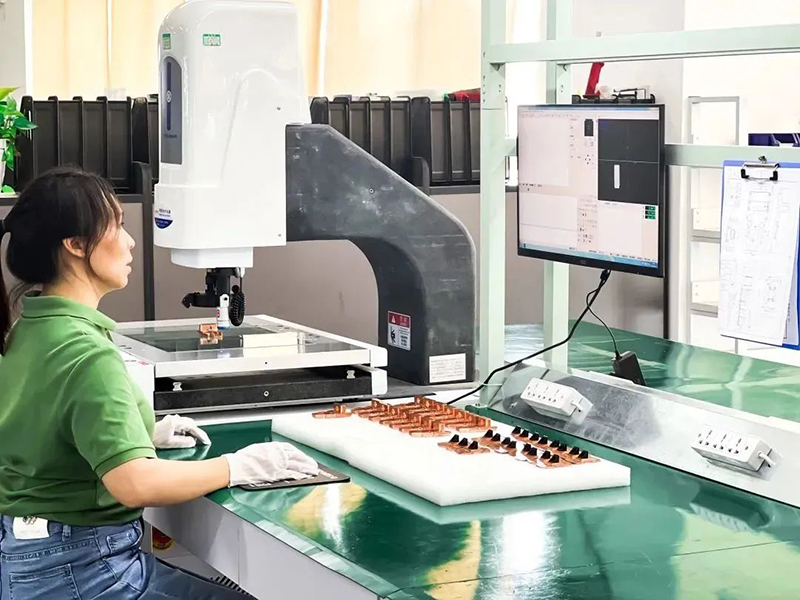 The collimator is inspected on a 2.5-dimensional measuring device at a magnification of 30 times or more to observe that there are no defects such as burrs and chipping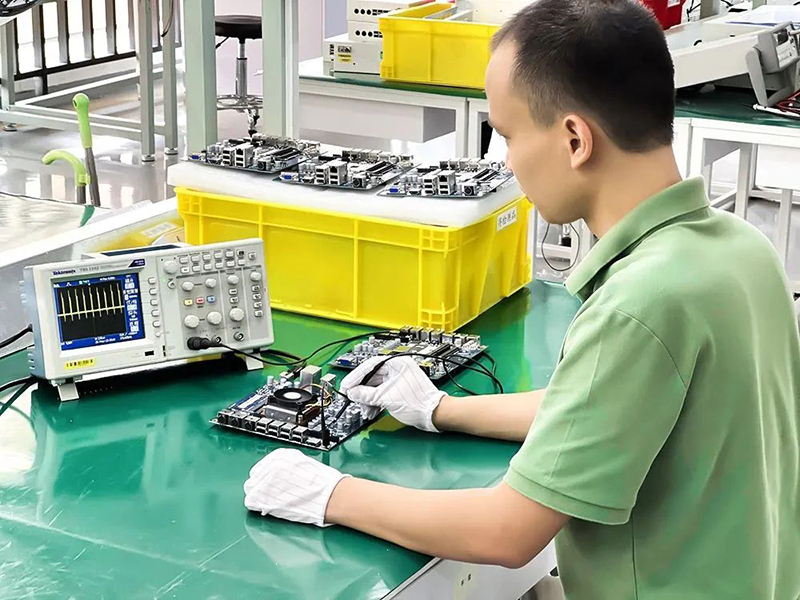 Oscilloscope detection of PCB signals and analysis of signal waveforms, characteristics and parameter information for line troubleshooting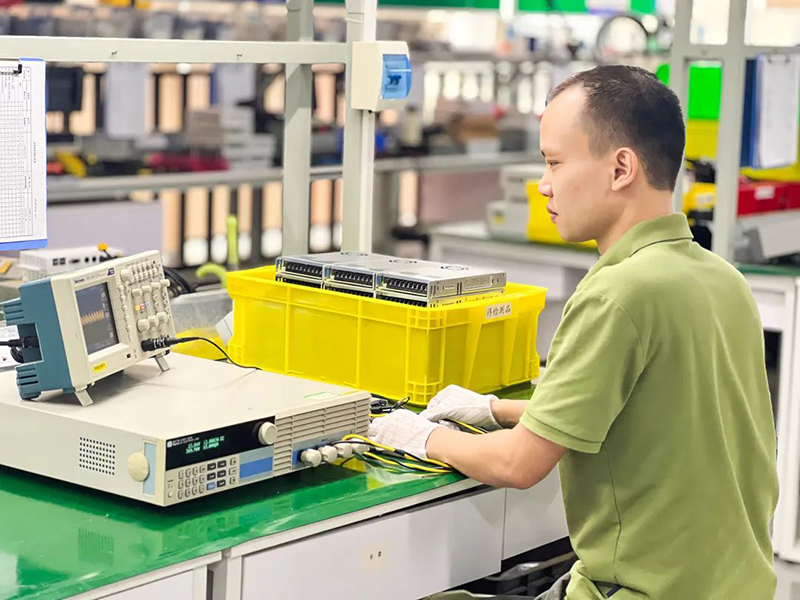 Switching power supply power consumption and ripple detection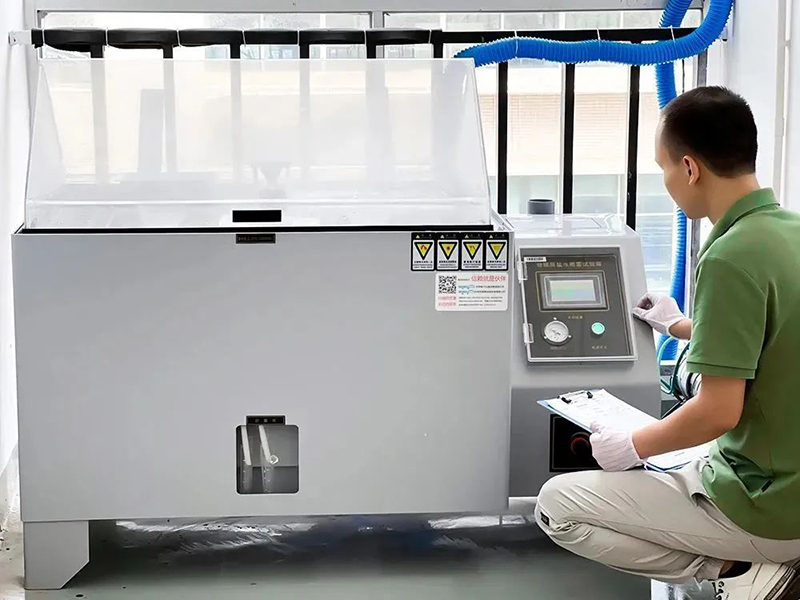 Salt spray tester to test the corrosion resistance of incoming sheet metal, and to observe and analyses its protective properties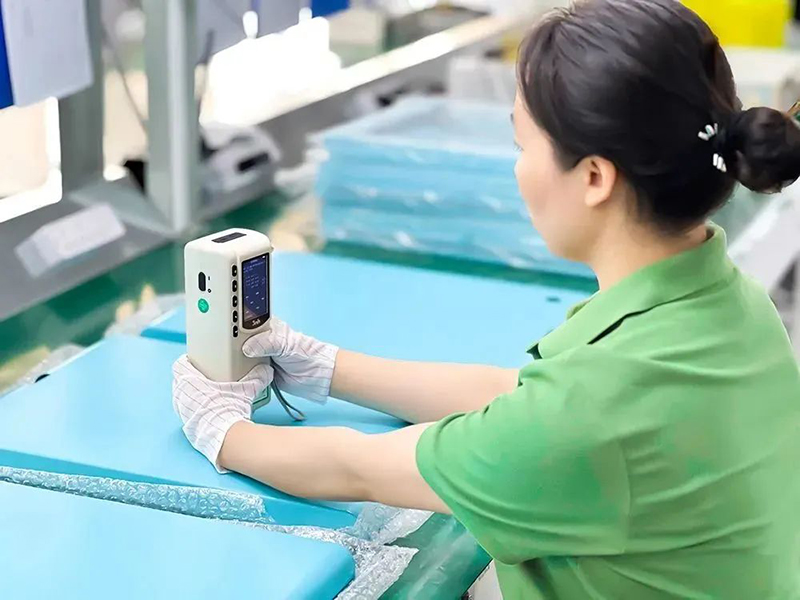 The color picker detects the paint color of incoming sheet metal, accurately identifying subtle color differences and avoiding errors in the observer's visual judgement
In our incoming material inspection, we use new high-tech intelligent testing equipment to carry out comprehensive and precise testing of various raw materials, components and finished products to ensure that their quality meets the required standards. Through strict inspection procedures and standardized operating procedures, we assess key material parameters to ensure the stability of material quality.
IPQC(InPut Process Quality Control):
During the manufacturing process, we execute strictly production process control to ensure that each process meets the product quality requirements. We use automatic equipment and intelligent control systems to make each production step highly controllable and predictable. In addition, we carry out comprehensive checks on production process and product inspection records for the purpose of controlling product quality.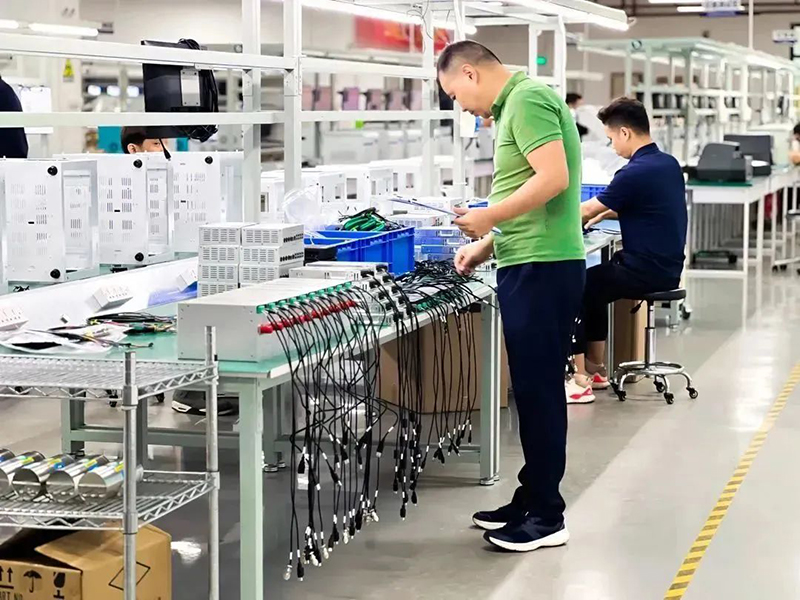 IPQC inspection
QA(Quality Assurance):
A series of management measures such as the development and implementation of quality management plans, quality standards and process control, as well as comprehensive testing and monitoring of products and services. During the quality assurance phase, a number of testing methods are used to test the mechanical performance of the complete machine, the electronic components, the software functions and so on to ensure that the performance and quality of the products meet customer requirements.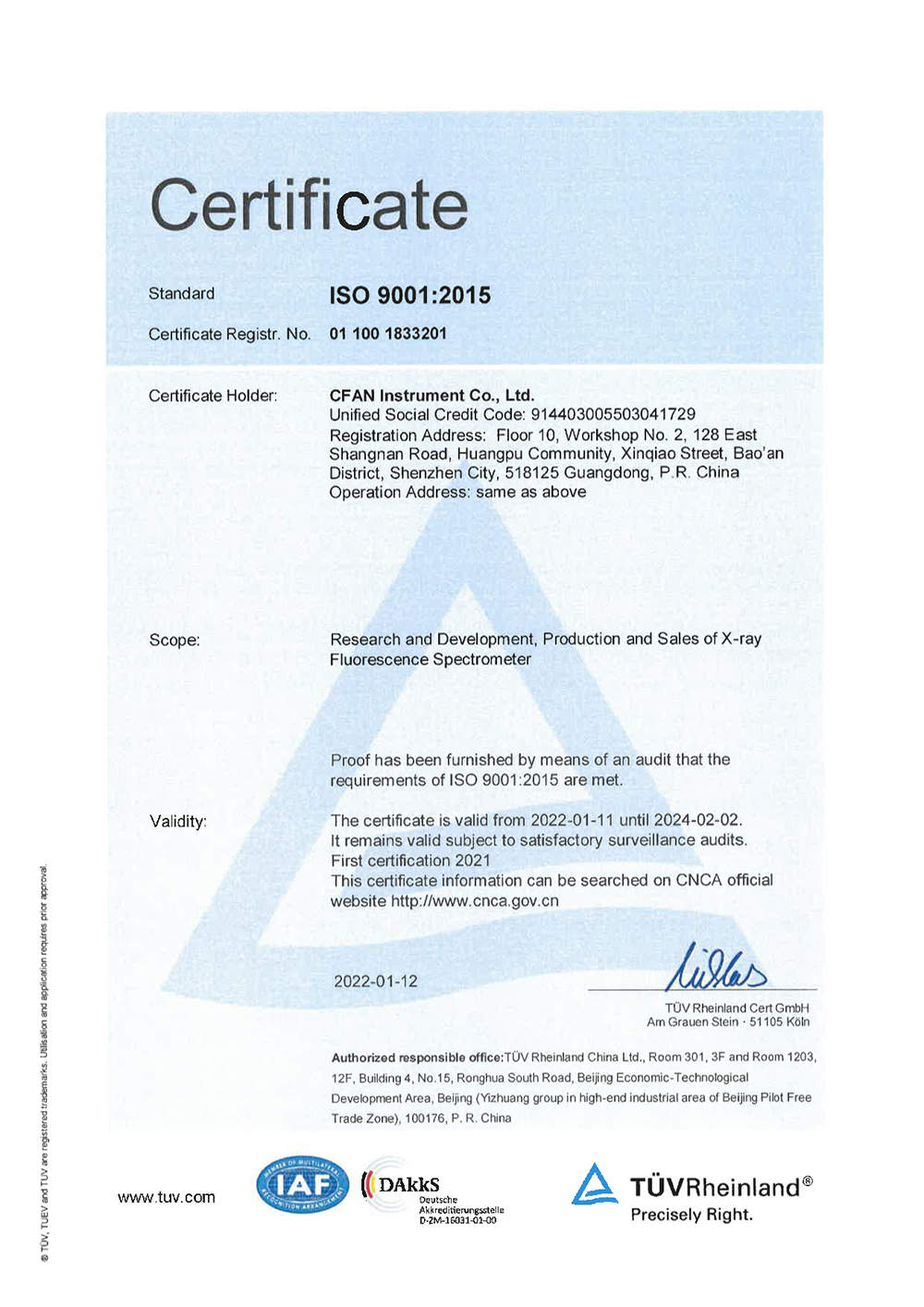 ISO9001:2015 Quality Management System Certificate shows that CFAN Instrument has reached advanced management standards in China in terms of product quality control, service awareness, standard management and production environment management. With a complete and standardized management system, we are able to provide stable, reliable and high quality products and services to our customers.
At the same time, we provide perfect after-sales service and technical support, promptly solve the problems of customer feedback, and continuously improve our products and services to further enhance customer satisfaction.
In the 17 years of x-ray fluorescence spectrometer development, manufacturing, marketing and service, CFAN Instrument has been adhering to the concept of "craftsmanship in the heart, precision in the work", focusing on each step of quality control, the continuous pursuit of excellence, with the aim of providing more outstanding XRF spectrometer products and services in order to create greater value for customers.